Off to the Paradise Island
The pearl of the Indian Ocean, holding diversity at its core, is home to exotic wilderness, distinct cultures and lifestyles and is one of a kind travel destination in the entire world.

The North, the south, the east, the west, hold their own distinctness in everything from the wilderness, the weather, the people, their culture and the way of life.
Towards the Southernmost end, nearing Koggala, fishermen on slender cross bars, cast their lines and hold for long hours staring into the horizon but their minds focused on the slightest movement on the hook – stilt fishing.
Driving a little eastward, towards Mahiyangana, a herd of elephants suddenly crosses the road. A moment to cherish. Towards the evening, coming to Sorabora reservoir,a theatrical scenery from the colored sky in the sunset, fishermen coming to the shore. Travel is truly therapy with stirring the desire to experience the wonders of the world.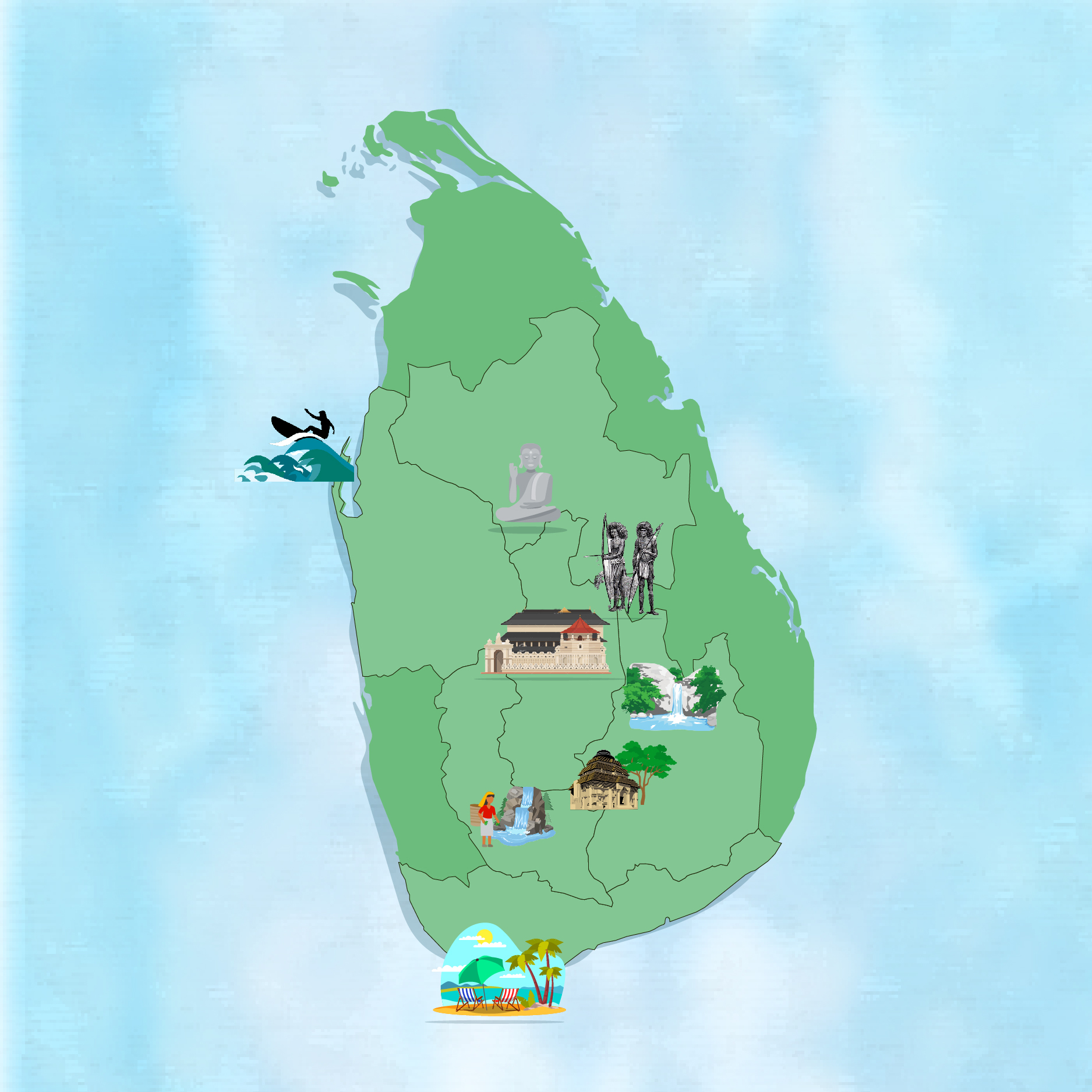 Click on the images to read about Experiences.