THIS IS WHAT OUR GUESTS SAY

"The best in Ceylon"
Jayantha Ukwatta
Blogger
It was such a unique experience to me. Pictures have said so much about this country and its people to me but immersing myself in their way of living has definitely told me so much more. It's such an inexplicable feeling. Many thanks to SEZ, they are the best in the country to plan and guide your travel and provide you with what you need for your experience. My senses have now broadened to absorb the beautiful realities of the world in their very way.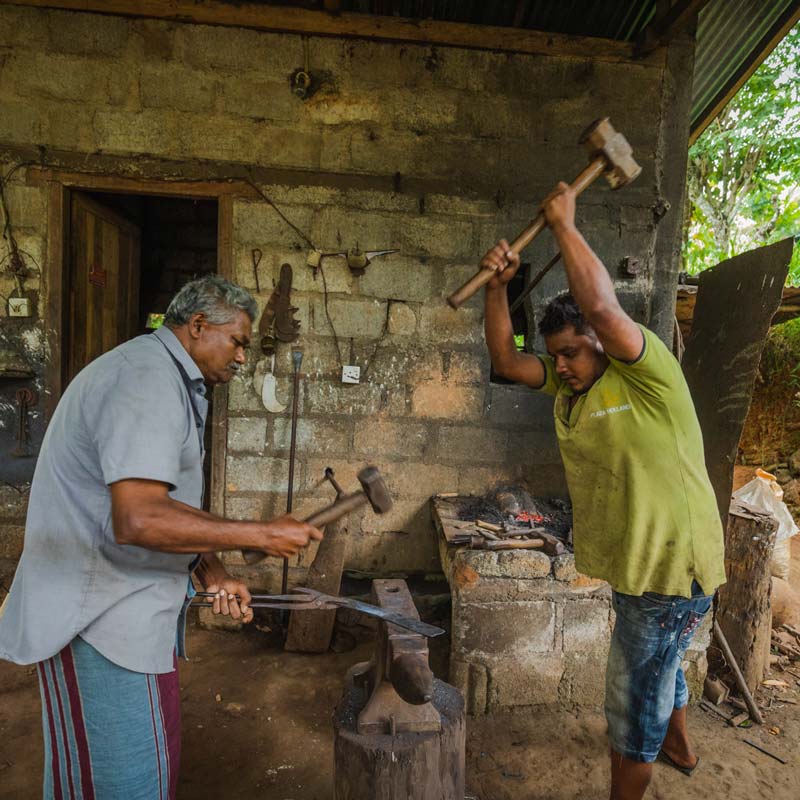 "An amazing Experience"
Olive Jackson
Traveller
For the longest time I had sympathetic feelings towards people with lives like theirs in Sri Lanka when thinking about the luxuries we have back home in England. But SEZ has helped our group to be amongst the locals and experience their lifestyle as they gave us the stuff and the info we need and I can't believe how my perspective has changed for that short period we've stayed in this country.
The love and affection inside these village families is something that they never vocalize it seems but you can feel it everywhere from the work they do, food they eat to everything about their daily life. Best thing is we got to experience it. This experience changed me as a person. Thank you SEZ, we wouldn't have had this part included in our journey if not for you.
"UNREAL"
Yesmi Balasooriya
Blogger
What I appreciate most about SEZ is their "LEave no Trails" approach. Yes they provided us necessities to suit the event but they also made sure we left the places in their true form and no pollution. You should definitely need the right kind of guidance if you really need to have a unique experience. The details of our visit were unreal. Also we would never know the best time to visit certain places without SEZ.
"FIND PEACE WITHIN"
Antonio Bismillah
Traveller
We had our itineraries listed prior to the visit. And when we reached certain places they had everything ready for us to get the real experience. Definitely knew it was gonna be an experience with engagement and we were ready for a good one. But SEZ made it nothing ordinary but authentic. It was a lot of interaction with the locals doing cool things and a crazy lot of nature. My most memorable one was having the paddy field breakfast. That unbelievable presentation of food with so much flavor mixed with the mesmerizing smell of the paddy field and the food itself is still lingering in my memory with a bit of nostalgia.